Vocational Training Centre
Training the divyang upto 25 years to utilise their talents.
Objective
Utilisation of skill of the Divyangs for constructive activities.
Target group
Divyang in between 18 to 25 age group who can be engaged in constructive activities.
Activities
Daily, the divyangs, will attend the prayer activities, with CCDC children.
Daily morning the children are engaged in a classes to make them aware of social interaction and customaries such as telling and asking names, home/ native addresses, phone numbers, festivals, home activities, their responsibilities etc.
Thereafter, they will be encouraged / trained to make handicrafts such as organdy flowers, decorated clay lamps(diyas), Thalies, lamps, garlands, Rock Ganesha, woollen mats, preparing phenyl etc.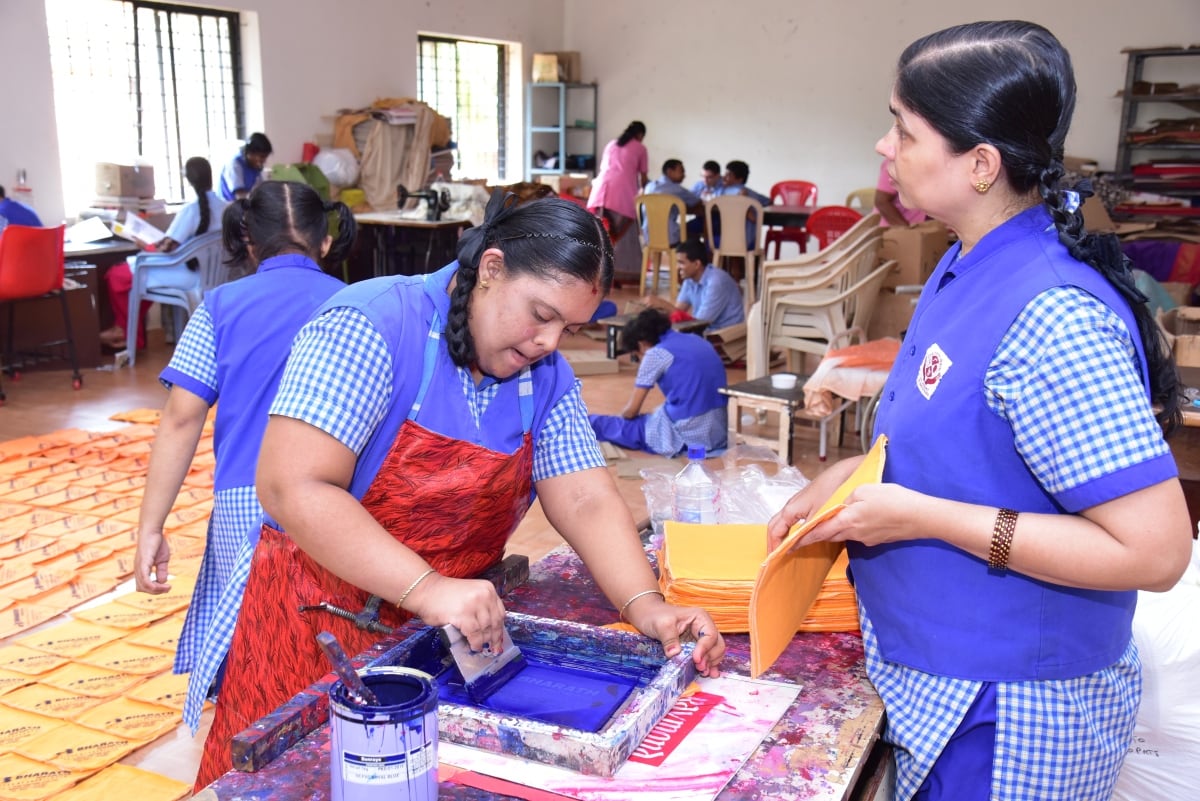 Location
The centre is in CCDC building
Timings
9.30 am to 3.30 pm, on all week days, except Saturdays and Sundays.
Support us through your contribution
Support us through your contribution
Seva Bharathi's health, education, livelihood and response programmes bring lasting change in the lives and livelihoods of Divyang , Visually Impaired Kids, Endosulphan Victims & Autism Spectrum disorder children.
Donate Now