Anantha Soukhya
(previously known as Aasare)
Taking care of Senior Citizens
Functions
Physio- equipments and Library at Chetana Child Development Centre(CCDC) premises.
Those who wish to interact with children of CCDC are allowed to do so and entertain the children and get entertained themselves.
Organizing Medical Check up Camps, assisted by eminent physicians with medicines free of cost. These camps are conducted at CCDC premises and near Fire Service Station, Pandeshwar, Mangaluru, every month.
Every Saturday Yoga classes are conducted from 10.00am to 11.00am.
Arranging talks on important subjects on Health, Hygiene, Mental make up etc, in association with "Senior Citizen Council, Mangalore".
Special talks is also arranged on Memory Improvement, Dementia and its prevention, Dental Health and prevention of Dental Deecay etc.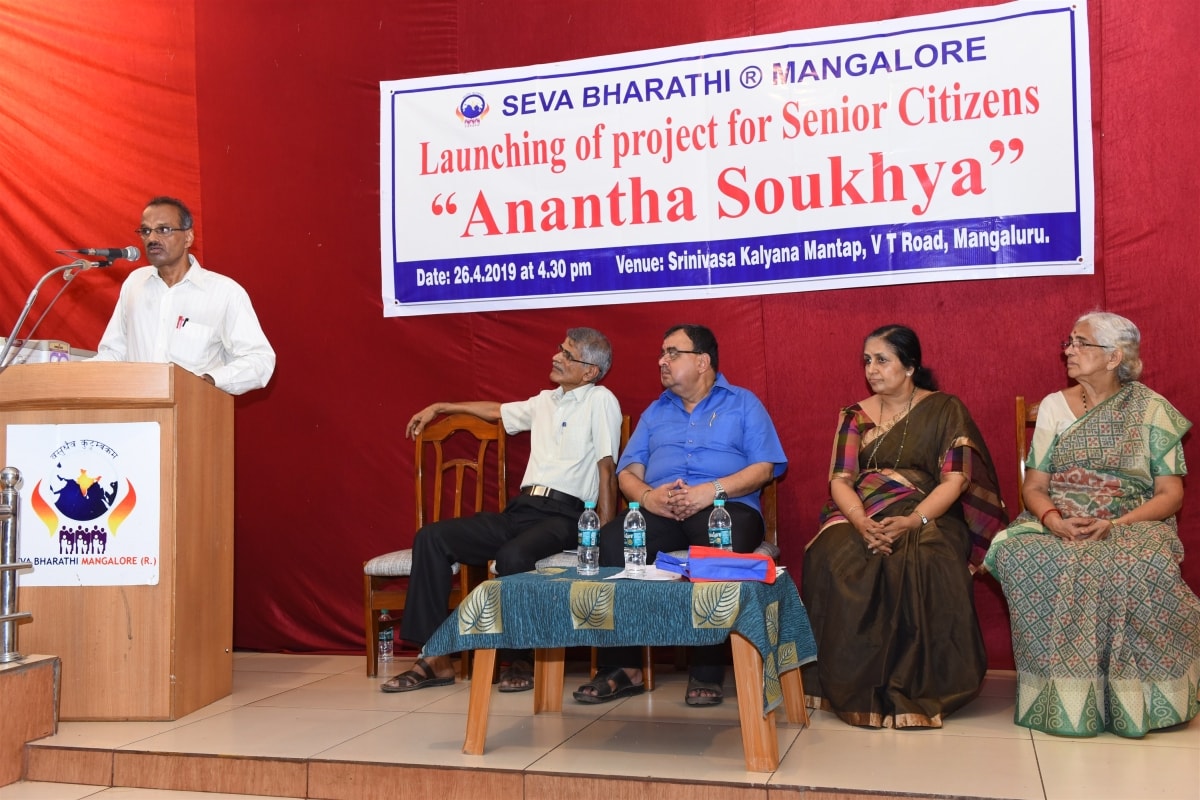 Periodic medical camps such as memory improvement techniques, Bone Density Test, Dental Check up camps and Denture camps, special camps on general health.
Presently, above mentioned camps are organized at CCDC premises and Adamya Chetana premises at Ullal. All the major hospitals at Mangaluru are fully co-operating, on request, in materializing the objectives of Anantha Soukhya.
The Anantha Soukhya accepts the offer from outside institutions/organizations who wish to have such camps at their choice in and around Mangaluru.
Support us through your contribution
Support us through your contribution
Seva Bharathi's health, education, livelihood and response programmes bring lasting change in the lives and livelihoods of Divyang , Visually Impaired Kids, Endosulphan Victims & Autism Spectrum disorder children.
Donate Now