Considering three decades of service to divyangs, the District Administration entrusted to Seva Bharathi to maintain Endosulphan Day Care day care centers at Kokkada and Koila at Belthangady and Sullia Taluk, respectively. Sev Bharathi's Service from 2017 to 2019 was highly appreciated from all corners.
The parents of divyang who experienced the service quality, constrained Seva Bharathi to open a care centre of their own at Kokkada or nearby. To honor the sentiments of the parents and also to boost the academic educational avenues to Endosulphan victims, a special school was opened w.e.f 01.07.2019 at Ramakunja of Puttur Taluk.
A Day care center to provide health care and general education for all types of Divyang.
Divyang including Endosulphan victims.
Ramakunja in Puttur Taluk, located at about 85 kms from Mangaluru.
9.00 am to 4.00 pm, on all working days except Saturdays & Sundays.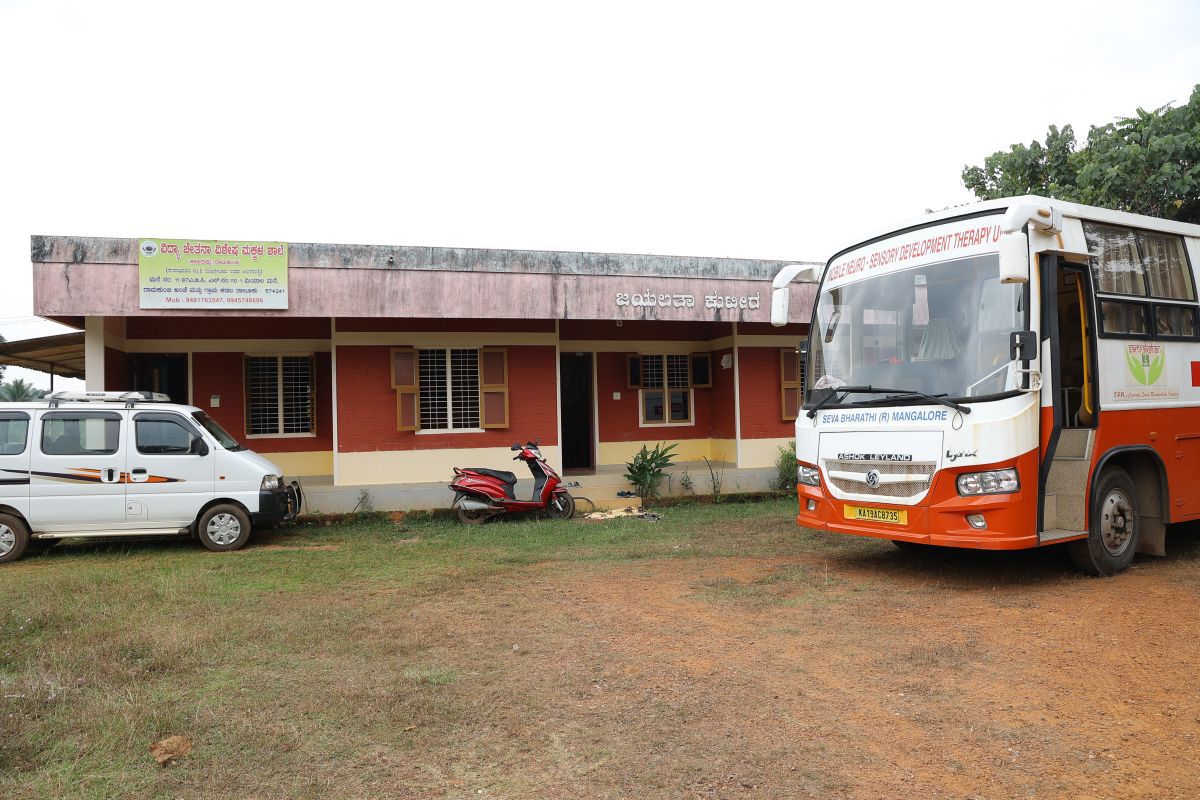 Male and female child, normally in the age group of 05 to 25 years is admitted.
Disability certificate of the child, issued by Competent Authority, is required.
The children are picked up from their houses and dropped back in the evening.
Apart from general/social education, the school provides physiotherapy, speech therapy and also sports, art and music.
The special students, besides learning, also undergo vocational training where they learn/prepare paper bags, cloth bags, envelopes, masks and kitchen garden etc.
Total 30 students of different disabilities are on roll in the special school
Despite their challenges, five students have cleared their SSLC examinations,
Out of five above, three have completed PUC and two are in degree classes.
Support us through your contribution
Support us through your contribution
Seva Bharathi's health, education, livelihood and response programmes bring lasting change in the lives and livelihoods of Divyang , Visually Impaired Kids, Endosulphan Victims & Autism Spectrum disorder children.
Donate Now