Physiotherapy and Neuro-sensory Park
Objective
Providing physiotherapy Service
Target group
CCDC Children.
Divyang children from outside, with prescription of Authorized Consultant.
Location
The unit is functioning in the CCDC building.
Reach Area
Mangaluru City
Timings
9.30 am to 3.30 pm, on all week days, except Saturdays and Sundays.
Resources and Beneficiaries
Staff

Physiotherapist  

04

Assistant Physiotherapist  

01

Total

05   
Children

CCDC

66

outside

20

Total

86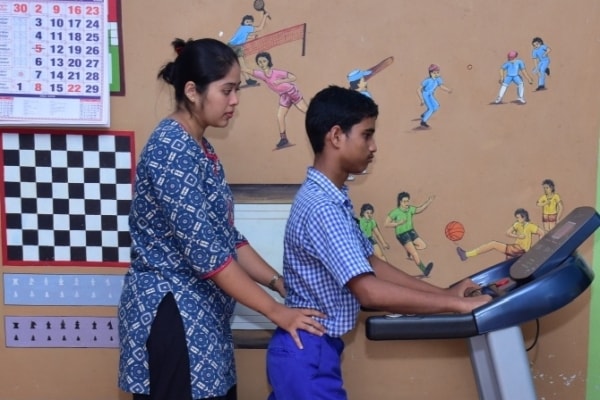 Activities
Providing physiotherapy to the CCDC children as per chart prepared for the purpose.
Therapy to the children with Cerebral Palsy, Delayed Milestone, Down syndrome and Autism Spectrum Disorder is provided with necessary counselling to their parents.
Therapy is also provided in a unique "sensory park" based on children's sensing power on sand, grass, water, boulders and stones.
Therapy is free to CCDC children. Nominal charges are collected for outside cases.
Group therapy for elderly children according to their need.
Acknowledgment
KMC Hospitals, Mangaluru and Shrinivas College of Physiotherapy, Mangaluru for assisting in extending the physiotherapy services.
Support us through your contribution
Support us through your contribution
Seva Bharathi's health, education, livelihood and response programmes bring lasting change in the lives and livelihoods of Divyang , Visually Impaired Kids, Endosulphan Victims & Autism Spectrum disorder children.
Donate Now