Unique Disability ID document
This service has been temporarily discontinued from 01.04.2022 onwards, for technical reasons.
Introduction
Department of empowerment of persons with disabilities, Ministry of Social Justice and Empowerment, Government of India issues the Unique Disability Identity Cards to the specially abled throughout the country.
Seva Bharathi (R) Mangalore has been entrusted to receive applications for UDID, from Divyang dwelling in Dakshina Kannada District and process the same for approval.
Objective
Providing UDID cards to Divyang.
Target group
Divyang's who are within the physically/mentally disabled.
Location
Seva Bharathi building, Mangaluru.
Reach Area
Dakshina Kannada District
UDID Card Benefits.
It will be the single document of identification, verification of Divyang to avail various benefits meant for them.
It is valid throughout India.
The UDID card will capture all the necessary details which can be decoded with the help of a reader and hence they need not maintain/carry multiple copies of documents, wherever they visit/consult.
It will also help in stream-lining the tracking of the physical and financial progress of beneficiary at all levels of hierarchy of implementation – from village, block, District, State and National level.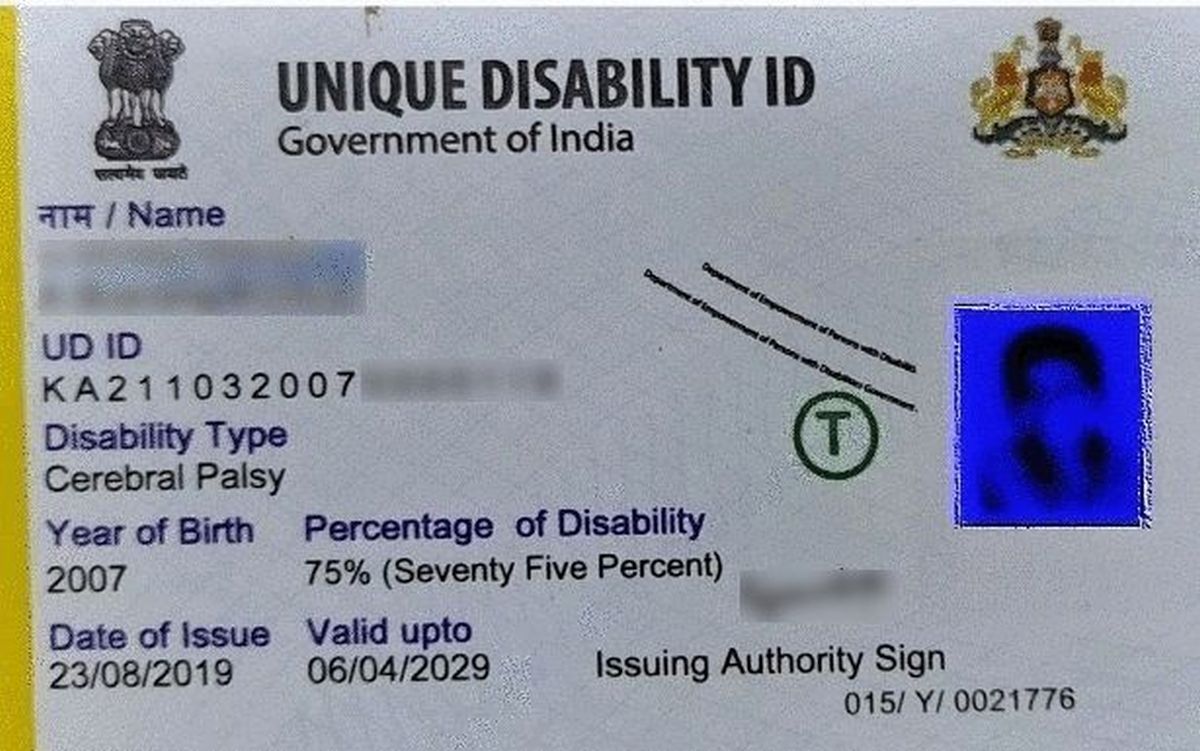 Documents require to apply/register.
Passport size photos.
Signature or thumb impression of the applicant.
Aadhar Card.
Disability Certificate, if any, certified/issued by the Dakshina Kannada District Medical Officer during and after 2014.
Processes to apply and obtain the UDID Card:
The application will be uploaded in the system by Seva Bharathi and forwarded to the District Medical Authority(DMO).
The DMO will process for further action.
On verification of the information, the UDID card delivered to the applicant either by post or by hand through Seva Bharathi.
Once application is processed in the system, the applicant too can track the application status in the website
https://www.swavlambancard.gov.in/
Application form can be collected from Seva Bharathi Office, during office hours.

Resource:

The Volunteers and the staff of Seva Bharathi.

Success Story
This service started in September 2019. Out of 218 applications received/ processed, 84 got the UDID card. Remaining applications are either on verification/issuance process.
In order to make all the Divyang residing in Dakshina Kannada district to possess UDID cards, efforts were made to communicate the information to Grama Panchayats. The staff of District Disability office (MRWs, VRWs) were requested to motivate and divert the parties in their area to Seva Bharathi. The information conveyed to the parties/visitors who approach Seva Bharathi office for one or the other purposes. Functions were organized in the premises of Seva Bharathi to distribute the UDID cards through eminent persons in the society. The said functions were also utilized to create awareness on the benefits of UDID Cards, Niramaya Health Insurance Scheme and Legal Guardianship Certificates, by keeping a session for question and Answer, by the beneficiaries.
Since Government Wenlock Hospital conducting special camps at District and Taluk levels, Seva Bharathi has been asked to temporarily suspend this service, at present this service is not entertained at Seva Bharathi office.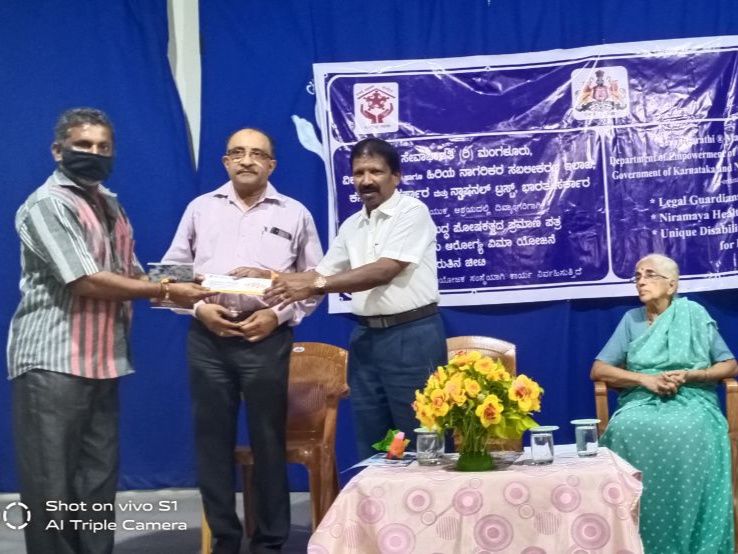 Acknowledgement
Government of Karnataka, Department of Empowerment of Differently Abled & Senior Citizens, Dakshina Kannada Wing, Dakshina Kannada Zilla Panchayath Office Premises, Kottara, Mangaluru
Support us through your contribution
Support us through your contribution
Seva Bharathi's health, education, livelihood and response programmes bring lasting change in the lives and livelihoods of Divyang , Visually Impaired Kids, Endosulphan Victims & Autism Spectrum disorder children.
Donate Now